thoughts on humility, autumn leaves, and the power of womens' stories
Hello, dear friends! Welcome to my new little home on the Internet. I'm trying something different and moving all my personal writing to a newsletter format (as opposed to it living on a separate blog). Sometimes, a change of scenery provides a little additional inspiration. You, too?
I've felt a bit stuck in my personal work these days. I write for Kindred Mom and The Drafting Desk almost monthly, but when it came to making time to simply record my thoughts (or take my thoughts from random scribbles in my bullet journal to something more formal), I've been struggling to find the time and motivation.

My [very tentative] plan is to send you an essay or personal reflection each month, along with lists of what I'm learning and being inspired by. As The Nester often says, limitations can be lovely sometimes, and that's how I'm feeling about this space here on Substack. I like the simplicity.
So, here we are. If you had already subscribed to my previous newsletter, your subscription just carried on over. (I never did really get that version off the ground.) We'll see how this shakes out. Rather than spending too long mulling things over (as is my normal pattern), I decided to jump right in while the idea was exciting and motivating.
You can expect one or two emails a month with a personal essay or reflection, discussion about what I'm learning and what's inspiring me, and links to my writing elsewhere on the Internet. As always, I'll share about the intersections of faith, family, creativity, and freedom from perfectionism. I look forward to sharing this space with you.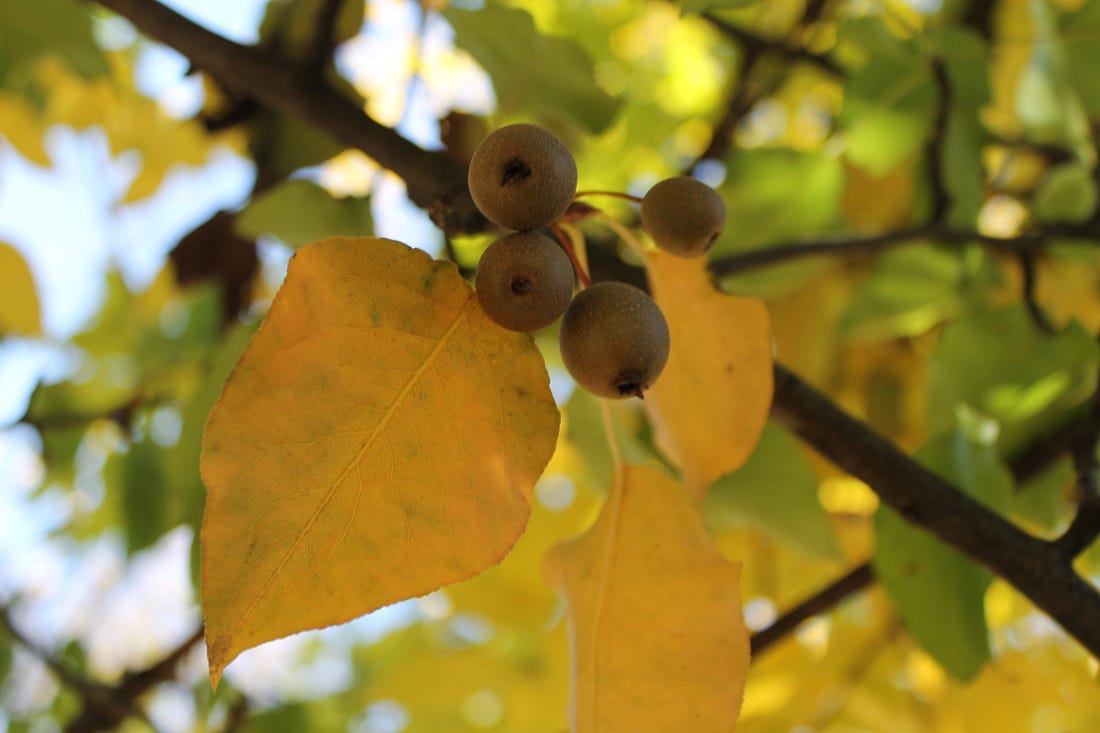 Joy + Humility
At church last Sunday, we had a brunch pot luck during service and I did the thing you should never do before a potluck or hosting: I tried a new recipe.
It seemed so simple—only four ingredients! Besides, the Pioneer Woman has never steered me wrong before. But, lo and behold, five minutes before we needed to leave, it was still totally raw in the middle. We made a last-minute grocery store run (er, sprint) for a fruit tray and some bakery muffins.
A few dozen of us gathered beneath the beige ceiling tiles of the church basement. As I filled my kids' plates with fruit and baked goods, Ian told everyone we talked to, "Do you see that box of muffins over there?" Those are from my mom!"
Before I go on, let me clarify that I would never, ever judge anyone for bringing a store-bought item to a potluck. In fact, it's a super smart use of your time. (Not to mention, I'm always asking, "What will my small children actually eat at this get-together?" The answer is almost always "whatever is processed and from a box.") Some people just don't like to spend their time in the kitchen. (I am sometimes one of them.) So that's cool.
But I still felt a slight sting of embarrassment over my $3.99 mini-muffins, which Ian was determined to point out to everyone. On the one hand, I wanted to point out that I didn't only bring muffins. "Don't forget the fruit salad and bag of clementines, Ian!" On the other hand, I also wanted to explain how the muffins weren't my first choice, I like to cook, I had an egg bake in mind, but…
Sigh.
Why did I feel my offering wasn't sufficient? Why couldn't I treat myself the way I was treating everyone else? (I couldn't even tell you who brought what dish.) Partially, I had disappointed expectations because my plan didn't come together. But more than that was the truth of my own inability to gentle with myself, my never-waning tendency to hold myself to a higher standard than everyone else—my perfectionism, served up once again.
Long after the food was gone, Ian was still telling everyone about the muffins. "Did you eat a blueberry muffin, Mr. Todd? My mom brought those." In fact, he was effusive with joy about those muffins! He loves blueberry muffins, and who wouldn't? As far as he was concerned, those muffins were worth celebrating and he was proud that I was the person responsible for such a treat.
Ian forced me to be honest about what my best offering was on that Sunday. Ever since, I've been thinking about the particular cocktail of joy + humility he demonstrated that day. It was that combination of joy + humility that recognized even a box of store-bought mini-muffins for a treasure. And it was that combination of joy + humility that reminded me that my best was more than enough.
---
My Recent Writing:
---
What's Inspiring Me These Days
In the Exhale community, we were recently prompted to reflect on what's inspiring us these days. Here are a few things that came to mind for me; I hope many will inspire you, too. It's also not hard to spot a theme among them; most seem to revolve around womens' stories and lives and expertise. (If that's not a good place to start when kicking off a new writing project, I don't know what is.)
The fall leaves here in Indianapolis are expected to reach peak color in the next few days. Everywhere I go, whether walking or driving the mini-van, the sight almost takes my breath away.
On a car ride recently, Evan asked, "Do you think there's more fall color here in Indy than in Grand Rapids?"
"I don't think so," I said. "I doubt it. But maybe there's a greater variety of trees?"

I don't know what it is, but the trees do seem more colorful! It could be autumn's mild and gradual entrance or maybe it's our unfamiliar surroundings, but I'm in awe of my view wherever I turn. Just a few weeks ago, the trees blurred together in a wash of green. They now rise into the sky like flames, each one a little different and putting on its own delightful, fiery show. Orange and yellow stand out against the siding of historic homes in our neighborhood while red and purple pop against the silver skyscrapers downtown.
Growing up in Florida taught me that autumn is not to be taken for granted, and four years in Michigan taught me that fall will flee even more quickly than it arrives. (It snowed on Halloween.) So, I am watching the colors spread across branches like ripples through a pond. I am listening to the breeze quicken. I am turning my face toward the sky and soaking up whatever sunshine I find there, then lighting my candles and twinkle lights every evening. The kids are eating applesauce and talking about jack-o-lanterns and walking around the house in killer whale costumes.
We'll make the turn toward Thanksgiving this weekend, and certainly, I'm grateful.
A benediction for you:
May we accept that transformation and letting go (yes, even that) are essential to our wholeness. May we let the temperatures drop and the winds howl, let the limbs shake and tremble. Then, look up. See the color, catch the blue sky through the thinned-out canopy. May we accept the invitation us to count this season as one of abundance.

Until next time, always learning,
Lindsey